JOAN SILVER PIN (aka J.S.P.)
Tracklist
01. Dead Drunk Dracula
02. Chiaroscuro (Slipping Across That Twilight Zone)
03. Mere Words
04. Four Crossings
05. Projection
06. To Paulina
07. LVT
08. The Arabian Nightmare
09. Throughout
Alexander Senko – keyboards, guitars, bass,
electronics & sound design
Pavel Zhulin - trumpet

Oleg Pankratov – drums, guitars, bass

Tatyana Ipatova - voice

Stas Ignatov– guitar

Rabar Rabar - alto saxophone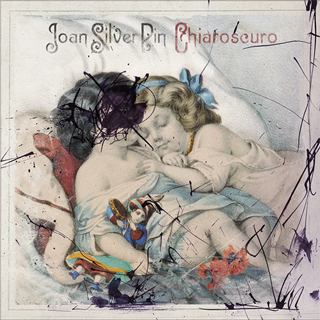 "Branched out in 2004 from the Moscow Acoustic Architecture Studio, JOAN SILVER PIN (aka J.S.P.) naturally summed up the results of long-time collaboration between the Russia most prominent electronic, rock and jazz artists.
The interactions between very diverse musicians lead to the creation of so-called genreless music. The ideas come mostly from literature, paintings, movies, etc, and gradually take melodic, harmonic, rhythmic, and timbre shapes without any dominance of genre, style or concept over emotional perceptions by the artists involved. JSP easily talk in riddles with academic, electro acoustic, jazz, rock, and ethnic music. They do not create nothing new, but express the common by uncommon means, avoid iterations and affectations. Something closer to post-modern ideology, but in fact it's just another occurrence of the mature artistic performance."
"R.A.I.G."
---
---
CD-Audio «Chiaroscuro»
Released 2006, R.A.I.G.
Musicians
Projection
Throughout
---